Computer Science & IT
Departmental Aims
KS3 Computing
Computer Science
Creative iMedia
Enterprise & Marketing
Curriculum Plan
Staff/Context
Mr M Fearn, Head of Department
Mr M Dwedari
Enrichment and Extra-Curricular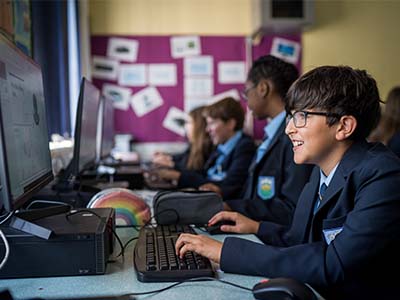 The CS&IT Department run regular lunchtime homework clubs, where pupils can make use of the computer facilities to enhance their homework or put in some extra time on their coursework.
There are also a number of after school and lunchtime programming clubs for different age groups where pupils who enjoy programming can come and create computer games, websites or other fun programming-based projects.
This year we had students develop games for entry to BAFTA's Young Games Designer's Award, and have a club for year 7 students to explore how to get the most out of their new BBC microbits.
Further Resources